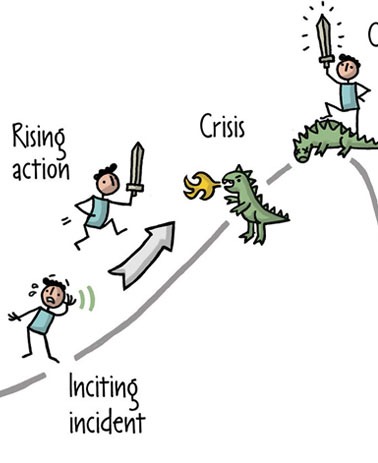 Story Arcs
Learn how to make and manage a good story with Canadian Invasion
As important as character arcs are, all character developments hinge from the arc of a good story. Conceptualizing a good story is one thing, telling it in the most effective and captivating ways is a whole other.
The Canadian Invasion screenwriting Education process will teach you not only how to write the story, but also Implement and direct it. We'll teach you to design a good story arc and many subarcs and character arcs within it, while keeping to Industry conventions that will help enable your success as a screenwriter or playwriter in the industry.
Our series of master classes will walk you through it all and we look forward to letting you know when the next one is.