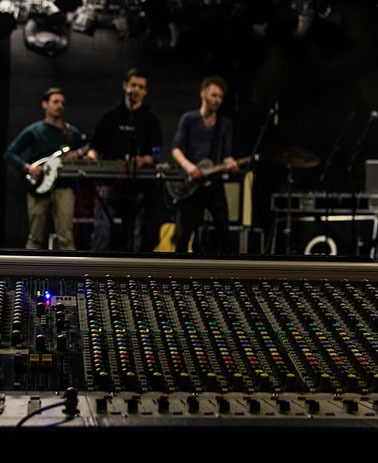 Artist Manaement
Learn how to work with artists and get the most out of their performance in studio
You may be the best engineer in the entire world, but if you cannot smoothly integrate with artists that work with you, no work will ever come into its full potential.

The Canadian Invasion team operates just as that, oh well integrated team that functions much like supportive family and not a competitive mash of egos trying to compete for attention or space.
With that we achieve great things while showing the world what true Canadian synergy looks like.

The Canadian Invasion studio artist management education process teach is not only how to work with the team but also how to specifically get the most out of each artist you work with. On a nurture the relationship, how to produce a flattering result, and how to make the best experience possible both interpersonally as well as in a final product.

The highly competent and incredibly skilled Canadian Invasion trainers will show you how.